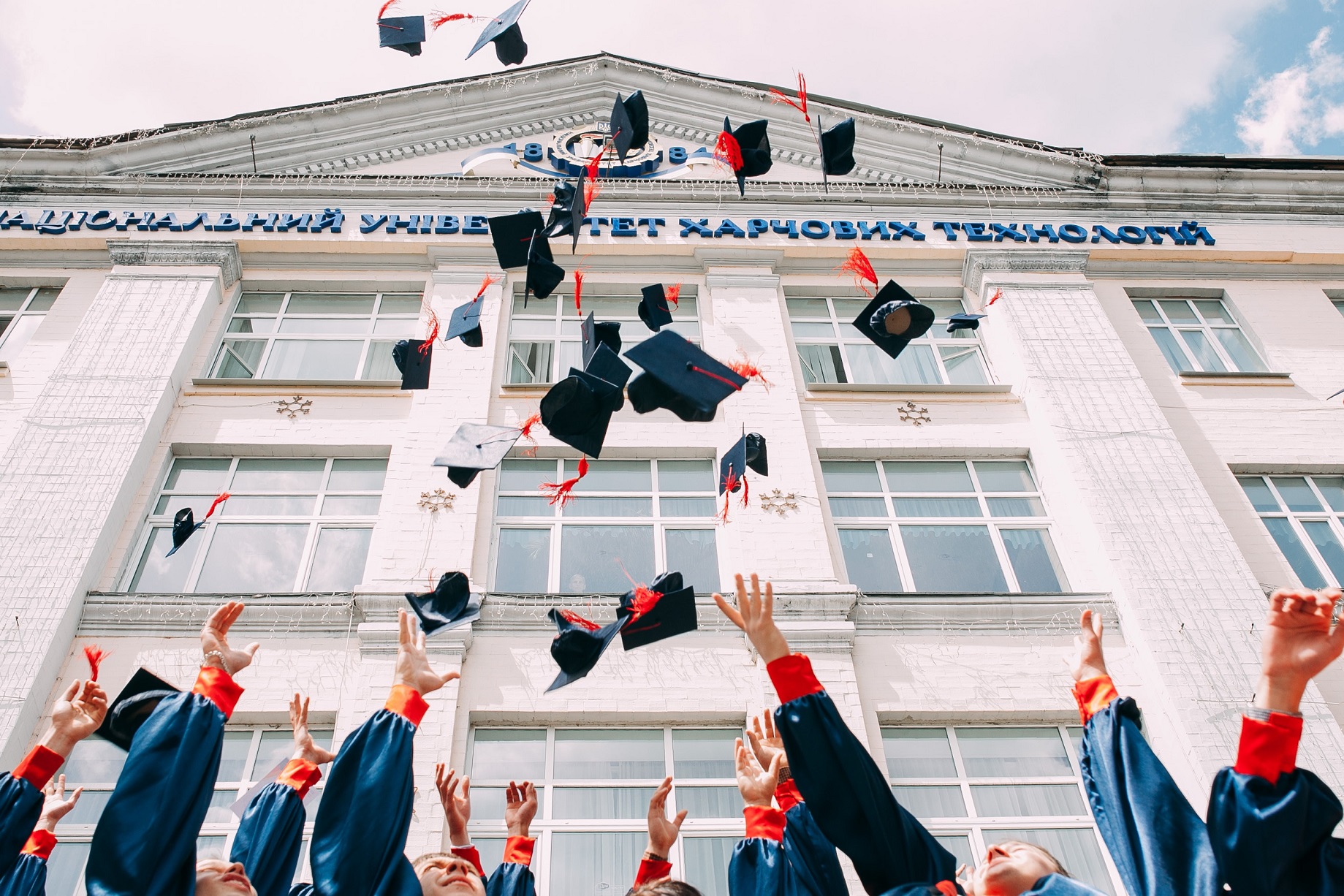 Education forms the backbone of any established business. Those that loved to read and found power in words are now representing throughout the legal, arts and teaching sectors, those that could work magic with numbers are now frontrunners in the finance and business sectors, and those that could use their hands to create are now building our future in the property, construction and engineering sphere.
Leeds is a City that makes all of this success possible – those with talent are able to find a way to nurture these aptitudes through our award-winning educational bodies, from the University of Leeds and Leeds Beckett to Leeds City College and beyond. 
But why is this important?
This is really double-pronged. First and foremost, it gives the City's businesses a deep pool of talent, spread across countless industries and professionalisms. There are currently over 70,000 students enrolled in various universities across the city, making Leeds' student population one of the biggest in Britain.
The University of Leeds features in the top ten rankings for 23 subjects and is first in the UK for two, according to one of the most influential league tables in the UK – the Complete University Guide. The University has also recently devised a strategy aiming not only to increase the overall number of students enrolling, but to increase the calibre of the applicant – this includes projects like accelerating the development of new and existing programmes, implementing employability support and establishing the Leeds Institute for Teaching Excellence and Innovation. 
By boosting their standards to attract the best applicants from around the world, the university is producing a very high quality of graduates, giving local businesses the first pick of a very elite pack.
The second (but equally as advantageous benefit) is the world-class intelligence that's at your very doorstep. Leeds' educational bodies don't just teach – they create. They engineer new ways of working, allowing our businesses to be more strategic – to work efficiently and increasingly more dynamic. 
A key body paving the way for this business-focused ingenuity is Nexus Leeds – a research facility tied to the University of Leeds. Nexus enables businesses of all sizes and from all sectors to connect with University expertise, making it as easy as possible for brands to access cutting-edge research, expertise, training and facilities.  
The skills borne from Nexus and the University are tried and tested too – the group has facilitated over 110 companies in the last 20 years, 6 of which are AIM market listed with a combined value in excess of £500m.
We spoke to Dr Martin Stow, Nexus Director, University of Leeds, who said: "Nexus was created to connect business and academia, creating long lasting partnerships that deliver business objectives and maximise returns in order to accelerate innovation and growth.
"Now home to a thriving and expanding community of innovators, from a broad range of sectors, we're helping Nexus members overcome complex challenges and take their business to the next stage of development.
"Benefiting from the world-class research, facilities, talent and skills available across the University and backed by some truly innovative support networks and advisory partnerships, our aim is to be the benchmark for effective collaboration between business and academia both in the UK and globally."
Important research-led focus areas that can help local businesses grow include:
Optimising value from data – helping to inform commercial strategies

Understanding patterns of consumer behaviour – helping understand business resilience, customer mobility and changing buying habits

Engineering – with research covering all major aspects of engineering and the physical sciences
And we don't just have Nexus Leeds at our disposal – Leeds Beckett holds their own multidisciplinary research facilities, whilst Leeds Omics' research centre focuses on biological and medical science breakthroughs. Whatever aspect of your business that requires research-driven growth, you'll find support in Leeds City Centre.
And from a financial point of view, the City's educational facilities are accelerating and supporting the region's economy to quite a substantial degree. The University of Leeds actually has the 8th largest income out of approximately 110 UK universities, and it added £2.4 billion to the region's overall economy back in 2014, whilst in 2017, Leeds Beckett University's annual turnover reached highs of £221 million, contributing an estimated £520 million to the regional economy.
So in a nutshell, basing your business next to some of the UK's leading higher education establishments isn't just a 'nice to have' – it's a strategic business decision that will give your company access to the provisions and insights needed to truly make a mark in your industry. What are you waiting for?
Get in touch
If you are thinking about relocating your business to Leeds get in touch with our agents Richard.Thornton@eu.jll.com of JLL or Eamon.fox@knightfrank.com of Knight Frank to see how we can help you.
Don't forget to follow us on Twitter and LinkedIn to keep up-to-date with everything surrounding the Majestic, Leeds and business.