Our agents, Knight Frank, recently penned this insightful feature regarding biophilia in office design. Take a look.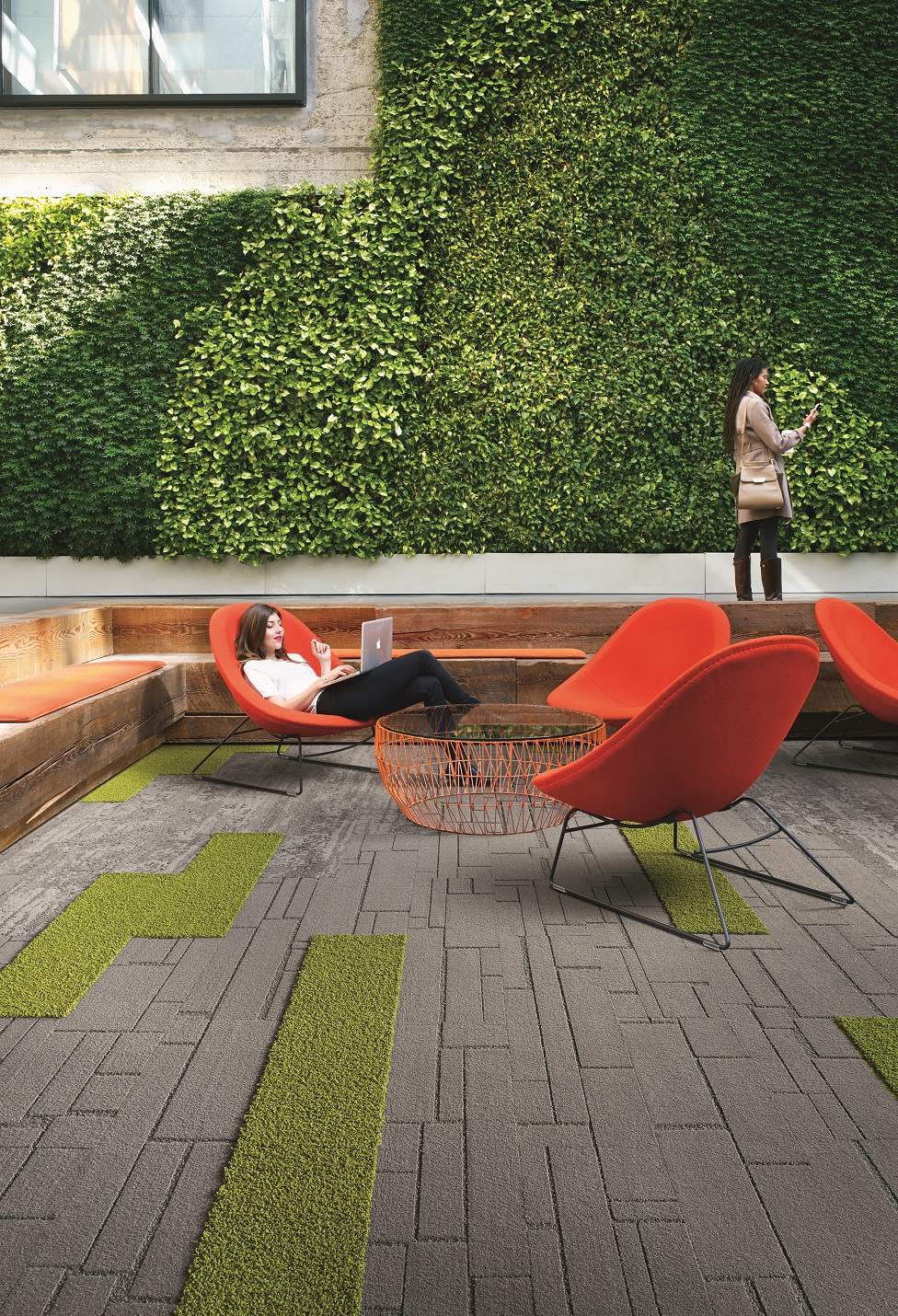 The innate human desire to be close to nature is being woven into the fabric of the new workplace. Eamon Fox, Partner in Knight Frank's Leeds office, explains.  
Welcome to Biophilia. I know the word doesn't sound great – it suggests disease and degeneration. But it is actually much more positive and is best described as an instinctive and genetically determined affinity of human beings with the natural world. It is an invaluable human resource, especially in these hectic, 24/7, high-pressurised times.
With the United Nations predicting that by 2050, 68 per cent of the global population will live and work in urban areas, the need to create the tacit and explicit links back to nature that we all crave is gaining importance not only in urban planning, but also in workplace design.
Our innate need to be connected with nature is often overlooked in the workplace. The forward-thinking organisations that are providing employees with links to nature through their working environment are recognised as having an advantage over those which don't.
Sandor Polyhos, director of West Yorkshire-based Synchro Projects, is a firm believer of the importance of biophilia. "The relationship between buildings and the people that occupy them is a crucial one, and one which goes way beyond how much space people need.
"Simply providing a set number of desks, at a set ratio of x sq ft per person doesn't satisfy the needs of the different generations in a modern workplace", he says.
"With a fast-moving working lifestyle, which is so closely aligned to our time away from the office, more and more organisations are realising the tangible business benefits which can be had from providing workplaces which make people feel 'at home', valued, and engaged.
"Workplace amenities have improved markedly over the last five years. As the attraction and retention of talent becomes critical, office occupiers now actively seek, rather than shun, buildings with ground floor retail and vibrancy. Meanwhile the rise of wellness as an employee concern has seen access to gyms, cycle storage and well-serviced 'end of trip' facilities become de rigueur for a truly best in class workplace", he adds.
"By 2050, 68 per cent of the global population will live and work in urban areas, the need to create the tacit and explicit links back to nature that we all crave is gaining importance not only in urban planning, but also in workplace design."
Yet the appetite and speed of adoption of such amenities has been so widespread, that they no longer represent a point of difference for either building owner or occupier.
New amenity requirements will surface, further compounded by the on-going redefinition of work, workers, and workplace. Biophilia has its place in this arena.
These workplaces aren't just the ones with a pot-plant on a desk, or some artificial grass in the break-out area, but ones which have a considered mix of textures, colour, natural materials, planting, and access to natural light.
Living walls, interior landscaping, water features, and a general desire to create spaces "to bring the outside in", are all factors in creating workplaces where occupiers and end-users can generate some of those positive feelings mentioned earlier, and to use them to their advantage.
Whilst the deadlines, targets and general demands of our working life are always there, providing environments which are purposely designed to deal with them can only be a good thing.
If you are an occupier, real estate is now a strategic priority for your business and the workplace represents a further strategic lever available to business leaders in their pursuit of a competitive advantage.
Firms now are keen to drive a greater sense of community within the building they occupy. They will use technology to enable curation and personalisation to bring greater authenticity to those using the building. They will support professional and personal development. They will be the essence of creating workspaces that act as 'talent magnets'.
The occupier world is changing fast. Biophilia is not a fad, but another example of building amenity being used as a tool create employee experiences, in turn improving well-being and productivity.
This is especially relevant to Leeds because the new and secondary office market in the city is buoyant, inspiring a new breed of landlords and developers to create ever-more interesting and dynamic space to attract occupiers. Recent statistics shows that three long-standing records were broken as the Leeds office market flourishes.
Last year, for the first time ever, office take-up in Leeds passed the 1m sq ft mark. This total is more than double the amount registered in 2016 and is 88 per cent ahead of the 10-year annual average for the city.
Meanwhile the Government Property Unit (GPU), on behalf of HMRC and the Cabinet Office, agreed terms for a 25-year lease on 378,000 sq ft at 7-8 Wellington Place. This was the biggest ever commercial property letting in Leeds. NHS Digital will also relocate to the new office, with occupation scheduled for 2020.
Two significant Leeds deals in which we have been heavily involved, the pre-let of 33 Wellington Street to Walker Morris and the acquisition of Minerva House for more than £20  million, are further excellent examples of the strength and buoyancy of the Leeds office and investment market right now.
The outlook is very bright. Leeds is very well-connected; its retail offer is superb; and the quality of life in the city is far superior to London. There is every reason to be optimistic and no reason to think that recent office statistics were simply a never-to-be-repeated flash in the pan. With investors' money ready and waiting, 2019 promises to be another exciting and successful year for the Leeds office market.
Crucially occupiers from a Technology, Media or Telecoms (TMT) background continue to have a significant influence on market activity. It is precisely these firms who are looking for inspiring and dynamic space – to make their staff as happy and productive as possible. They may not have heard of biophilia yet – but they soon will.
Get in touch
If you are thinking about relocating your business to Leeds, get in touch with our agents Richard.Thornton@eu.jll.com of JLL or Eamon.fox@knightfrank.com of Knight Frank to see how we can help you.
Don't forget to follow us on Twitter and LinkedIn to keep up-to-date with everything surrounding the Majestic, Leeds and business.