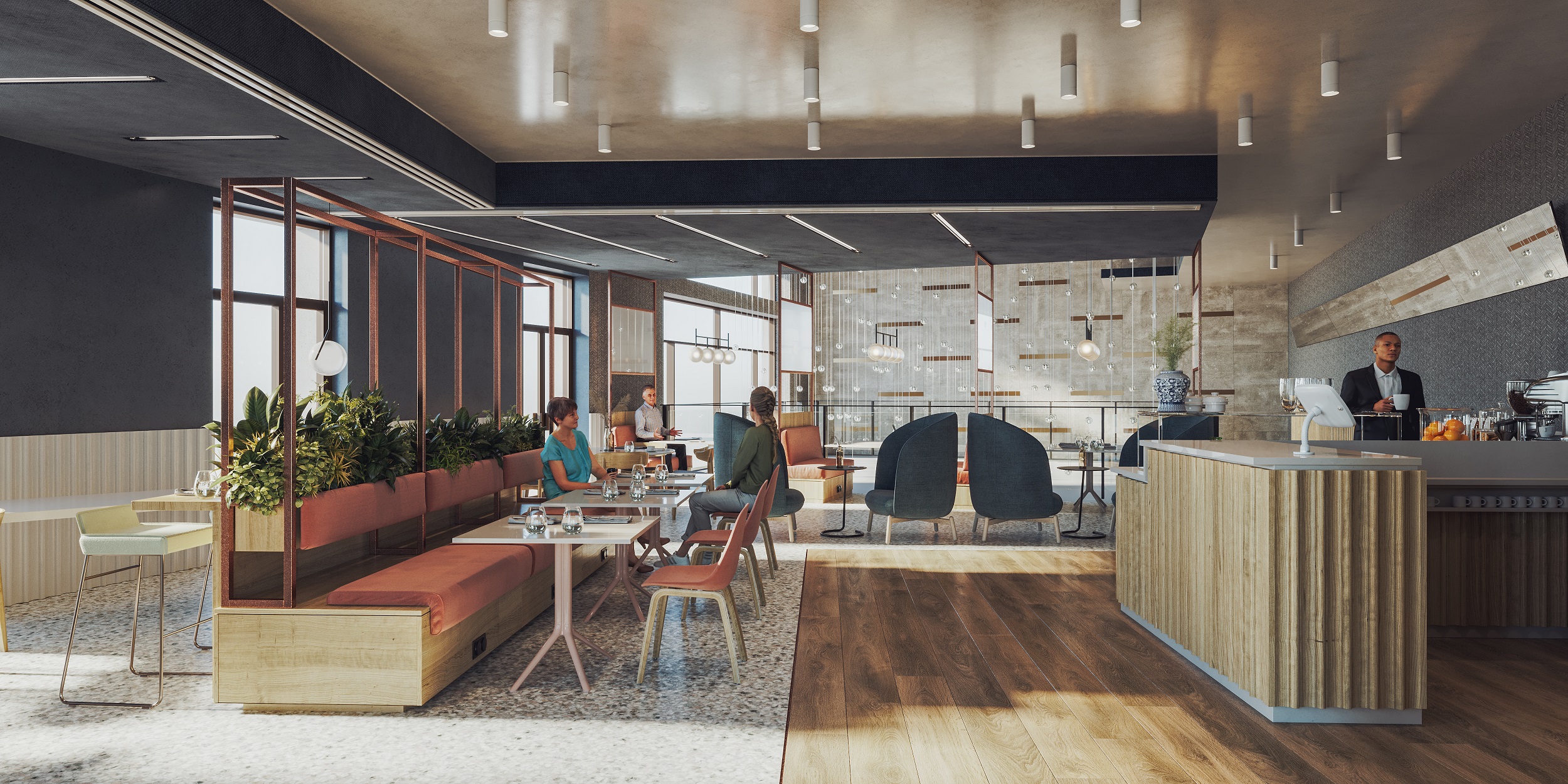 2019 was significant for Leeds in many ways. Office take up was higher than ever,  exceeding the 10-year average by 34%, new infrastructure has been put in place to improve transport and efficiency across the region – with more to come – and for us personally, our Majestic development moved on a cracking pace as we progress towards practical completion in Q2 2020.
Thankfully, the success of 2019 is steamrolling its way into 2020 with a bevy of transformational developmental projects, cultural festivals and sporting events that will once more shine a spotlight on Leeds as a future-focused, dynamic European-leading City.
So, what do we have to look forward to over the next 12 months? 
Public health matters
As far as city-wide projects go, a key trend in 2020 will be social impact. 
Public health matters – we can no longer look at infrastructure development and public spaces as two separate entities. Changes being made to the skyline must benefit those of us who utilise the space below. 
The transformation of Leeds City Centre is emulating these new-found and important values as work continues on a £20m regenerative project – bringing new life and improved public spaces to the centre. As Leeds grows in its position as a business Capital, it's imperative that the cityscape grows in tandem, catering to the needs of an ever-changing population.
Key changes we'll see take place in 2020 include protected cycle lanes, improved pedestrian crossings and new public spaces, all of which will foster an environment of community and wellbeing. Research from Public Health England has found that healthy places make people feel comfortable and at ease, increasing social interaction and reducing antisocial behaviour, isolation and stress. 
It's transformational projects like this that will not only improve the perception of Leeds as a leading City and entice greater movement to the City Centre, but it will also enhance the overall health and happiness of those who decide to call Leeds home. 
Alongside these exciting changes, the City will also see huge restoration and developmental projects happen throughout 2020, including:
White Rose Station: Plans for this new railway station moved forward in November 2019 with regional decision-makers agreeing to pump millions into the scheme

The Leeds General Infirmary: This site is planning  a complete rebuild, reaching heights of 15 storeys with separate children's and adult's hospitals 

A new city centre park: The former home of Tetley's Brewery is set to include office blocks, 850 homes, hotel facilities and a five-acre urban park! 
Throughout the past ten years we've seen a noticeable difference in the region as it challenges itself to grow, diversify and compete against its national counterparts. These 2020 projects are simply a selected snapshot of the changing face of Leeds, as it continues in its successful efforts to become a globally recognised City of business, culture and sport.
A City of culture
And on that note, like an aesthetically stunning piece of theatre without depth or storyline, the incredible changes being made to the City wouldn't matter for anything without Leeds' strong cultural backbone. 
Thankfully, the storyline of Leeds' cultural movements this year is stronger than ever as we see the return of time-honoured annual festivals and welcome new, exciting social-first events to the City.
One of the largest events coming to Leeds this year is the Tour de Yorkshire. Taking place between April 30th and May 3rd, the globally celebrated sporting event is now in its sixth year and follows on from an incredibly successful 2019, in which 28 million people tuned in across the globe to watch the race unfold. Yorkshire has famously been chosen for the sporting event due to its renowned hospitality and admired landscapes. 
And where there are global sporting events, you're guaranteed to find a musical equivalent not far behind. Holding onto its title as one of the UK's leading music festivals, Leeds Fest is back for another year, bringing some of the most international renowned musicians and performers to the region once more. 
The festival, alongside sporting events like Tour De Yorkshire, helps fortify Yorkshire's £10 billion a year tourism industry – money which is annually fed back into the City to further its growth.
And it would be imprudent of us to not mention one of the most culturally significant events happening in 2020, as Channel 4 plans its move into the Majestic and inaugurates its new national HQ, here in the North. As part of this, the broadcaster will be launching a new daily show that will be filmed in the City.
The Steph Show, due to air in Spring 2020, will see the presenter meet guests from the world of politics, showbiz and beyond to discuss the latest news and consumer affairs – all filmed in front of a live audience. 
And to top off the cultural festivities occurring across the City this year, we'll be welcoming back the celebrated Leeds International Festival and Leeds Digital Festival, which see thousands of people ascend into the City Centre each year to open their minds to new ideas, challenging the norm and celebrating change and diversity. 
So, the real take away here is that 2020 may be one of the most significant years in recent history, and we truly look forward to every second of it. 
And that's it
If you are thinking about relocating your business to Leeds, get in touch with our agents Richard.Thornton@eu.jll.com of JLL or Eamon.fox@knightfrank.com of Knight Frank to see how we can help you.
Don't forget to follow us on Twitter and LinkedIn to keep up-to-date with everything surrounding the Majestic, Leeds and business.