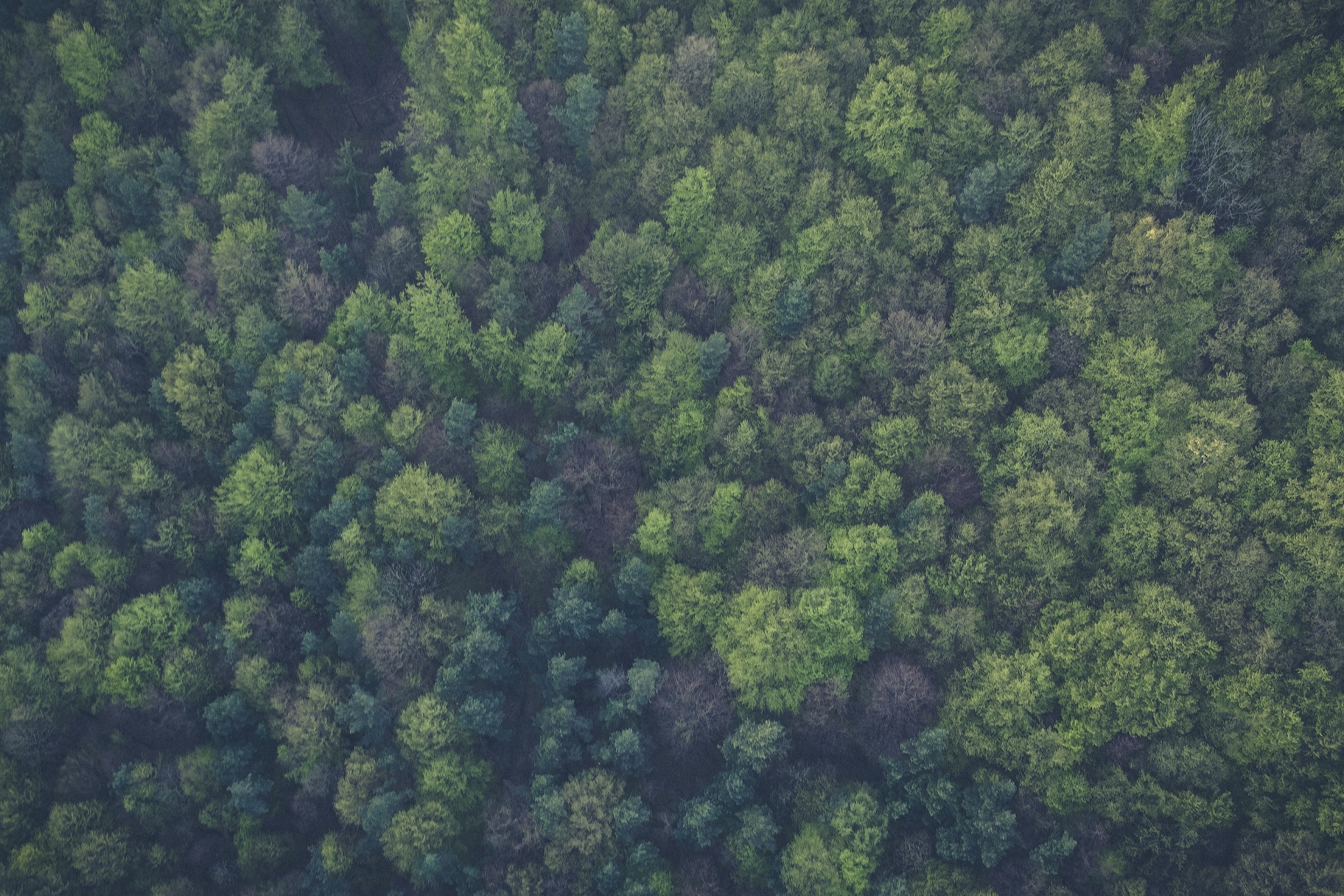 Leeds has become a true European competitor in terms of business growth, inward investment and liveability. All you need to do is look back on some of our more recent journal entries – including 'celebrating Leeds' successes and planning for more' – to see that the City is ticking every box when it comes to turbo-charging its growth plans.
A key part of this process, and arguably the most important one, is making sure that the City can mould this growth into something that's truly sustainable – for environmental issues to not just be a potential add-on to property development but truly integrated as a genuine factor that helps drive these plans forward. 
A new carbon roadmap report published by the Leeds Climate Commission has announced that Leeds can become a carbon neutral city by 2050 – which sounds aspirational, ambitious and fantastic all at the same time, but what does this mean? What is carbon neutrality? 
Carbon neutrality is the process of achieving net zero carbon dioxide emissions as an entity – the entity in this case being Leeds as a City – by funding an equivalent amount of carbon savings elsewhere in the world. 
This roadmap report, produced by a team led by Andy Gouldson, Chair of the Leeds Climate Commission and Professor of Environmental Policy at the University of Leeds, falls in line with the United Nations Intergovernmental Panel for Climate Change (IPCC) – the body who are helping to deliver these targets across the globe.
According to the United Nations, we have roughly 12 years until we run into total climate catastrophe – the term 'climate change' seems to have recently been substituted worldwide to 'climate crisis' – bringing about net zero carbon emissions is a huge part of the urgent response. 
But how do we make these changes?
Well, it's from a mixture of City-wide ambition and collective intent – the City-wide ambition has already come into effect with the commissioning of this carbon roadmap, a toolkit that will help steer businesses in the correct direction. The collective intent will come down to the influential businesses and individuals in the region who take these plans seriously and start making changes to the way they work.
The Leeds City Council has been in active talks with trade unions, public sector organisations and businesses to help put these plans into action, and create milestones that will help the City reach its 2050 goal.
As well as making Leeds more sustainable, the proposed changes would also endeavour to improve the health and wellbeing of residents by reducing air pollution and encouraging active travel, whilst simultaneously strengthening the City's economy through investments in energy efficient homes, renewable energy and future tech.
In saying all of this however, Leeds has always been on the front foot as a sustainable City. Perhaps the most striking example of this is Citu's Climate Innovation District – the largest sustainability project in the UK, creating housing with every element designed to respond to climate change; the way the buildings are constructed, the materials that are used, and the way it encourages active travel. 
Equally, one of the UK's largest Heat Networks was launched late last year, connecting 1,983 homes across 16.5km. By converting steam from a water management site into hot water and distributing it along a 16.5km network of district heating pipes, the heat network connects homes and businesses in Leeds to a new, environmentally friendly source of heating and hot water.
This hugely important campaign, however, raises a question about how commercial developments can join in and do their part. Can climate change generate a corporate change?
The answer – absolutely! 
New commercial developments can encourage occupiers to ditch driving to work and cycle instead – making the most of the City's cycle superhighway – ban single-use plastic in buildings in line with the UK government's new rules, and even build on heritage sites, reducing the amount of materials used to construct a building, lowering costs and making the buildings more energy efficient.
The Majestic is a prime example of this – we're developing a future-focused office space on a formerly unused site in the heart of the City Centre, retaining the shell of the previous building to maintain the rich legacy and cut down on material usage. 
Continuing our plans to help support this city-wide initiative, we will be ensuring we're EPC A rated, BREEAM Very Good rated and we'll be incorporating high efficiency LED lighting throughout the building to lower energy consumption. 
We additionally have a huge bicycle storage area which will help support occupants' needs cycle to work instead of drive, with on-site shower and changing facilities for staff coupled with the sustainability credentials associated with a location opposite the City's railway station. 
We'll certainly be studying the new initiative and the roadmap report to see what and how we can all contribute collectively to this key mission. 
Get in touch
If you are thinking about relocating your business to Leeds get in touch with our agents Richard.Thornton@eu.jll.com of JLL or Eamon.fox@knightfrank.com of Knight Frank to see how we can help you.
Don't forget to follow us on Twitter and LinkedIn to keep up-to-date with everything surrounding the Majestic, Leeds and business.