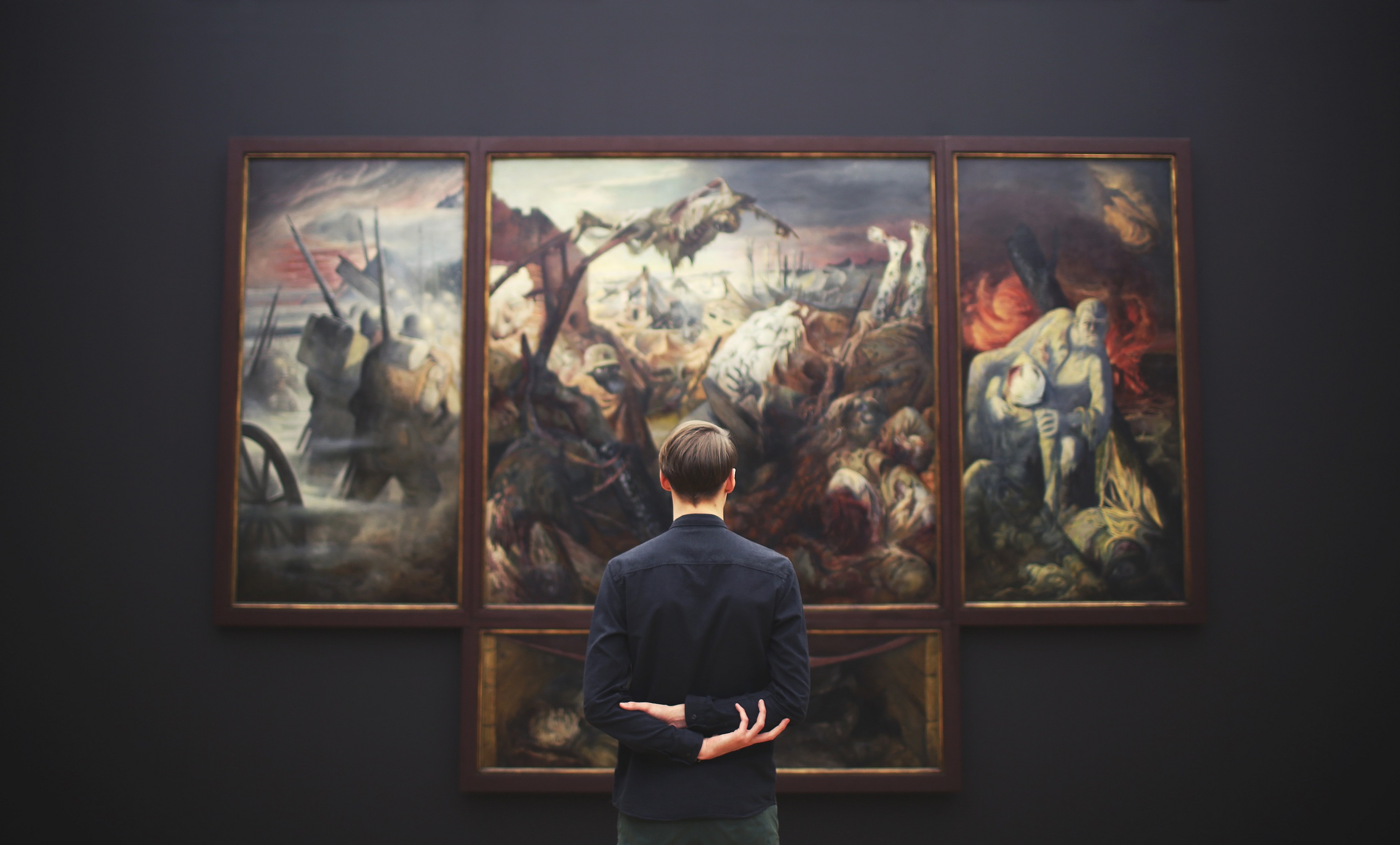 Before there were buildings, or any large-scale developments, long before any inward investment deal was ever made or a new-start up took its first steps into the business world, there was art. Art has existed longer than any of us could conceive, and over the centuries and millennia this outlet of expression has been honed and refined, falling into the wonderful category of 'culture'.
The ideas, customs, and social behaviour of a particular society, 'culture' is normally celebrated through arts, music and theatre – of which Leeds is somewhat renowned for. 
By simply walking past the queues outside Leeds Grand Theatre or taking in the stunning scenes of Leeds' Grade I listed Corn Exchange, you can sense a deep social and cultural history – something that the City is ready to celebrate. 
Leeds 2023 – an international festival of energy, creativity and talent – will be flying the flag for our City's cultural achievements over the next four years.
This celebration of art will be led by former Creative Director for the National Theatre of Wales, Kully Thiarai, who recently came on board as Chief of Leeds 2023.
Ms Thiarai said: "Creative Director of Leeds 2023 is something special. A number of consultants spoke to me about the job and I was really impressed that the city council and all the other partners were committed to making culture so central to Leeds. 
"When I saw the commitment from all the different partners and I saw how significant it was and how transformative it was going to be, that was what convinced me that this was a job worth coming back to Yorkshire for".
Leeds will be awash with some of the most vibrant and exciting exhibitions of arts and culture throughout the event, and in the run-up to it we'll begin to see sculptures, street art and musical celebrations being crafted and created, filling the Region with a euphoric and celebratory atmosphere. 
It's atmospheres like this that are so important to our evolving working population. Salary and titles will always be significant, but people are continuously choosing careers that will both grow and support their social lives – something that you'll find in spades in Leeds.
Some hotspots that are a must-visit in the City include the Leeds Grand Theatre and the Leeds Playhouse. These venues welcome stunning shows daily – from the first performance of Much Ado About Nothing on November 18th 1878 in the Grand Theatre to current variety of showings. 
If theatre and shows aren't your thing, you can also enjoy a peaceful day in one of Leeds' many museums and galleries. The Henry Moore Institute, for example, has built up one of the strongest collections of British sculpture in all of Europe, with over 800 objects and 400 works on paper. Any art lovers out there will know just how special a collection like that is – and it's right on our doorstep. 
To give you a bit of an idea as to other places in the City where you can take a deep dive into cultural bliss, check out this brilliant run-down of culture-seeker hotspots in Leeds over on LeedsList!
And we can't forget our own origins.
The Majestic first opened as a cinema in 1922, where the first film shown was the silent, melodramatic 'Way Down East', released in 1920. It was accompanied by the Majestic Symphony Orchestra under the direction of Francois Grandpierre, and Harry Davidson played the Grand £5,000 organ with special effects.
When the cinema closed, the final film shown was Clint Eastwood's 'The Good, The Bad and The Ugly'. It was then transformed into a popular bingo hall and then opened as the Majestyk nightclub in the 1990s. 
We're privileged to play a part in the City's outstanding cultural history, and we look forward to playing a part in Leeds' cultural future. 
Get in touch
If you think your staff would be happy working in a cultural-haven like Leeds, get in touch with our agents Richard.Thornton@eu.jll.com of JLL or Eamon.fox@knightfrank.com of Knight Frank to see how we can help you.
Don't forget to follow us on Twitter and LinkedIn to keep up-to-date with everything surrounding the Majestic, Leeds and business.