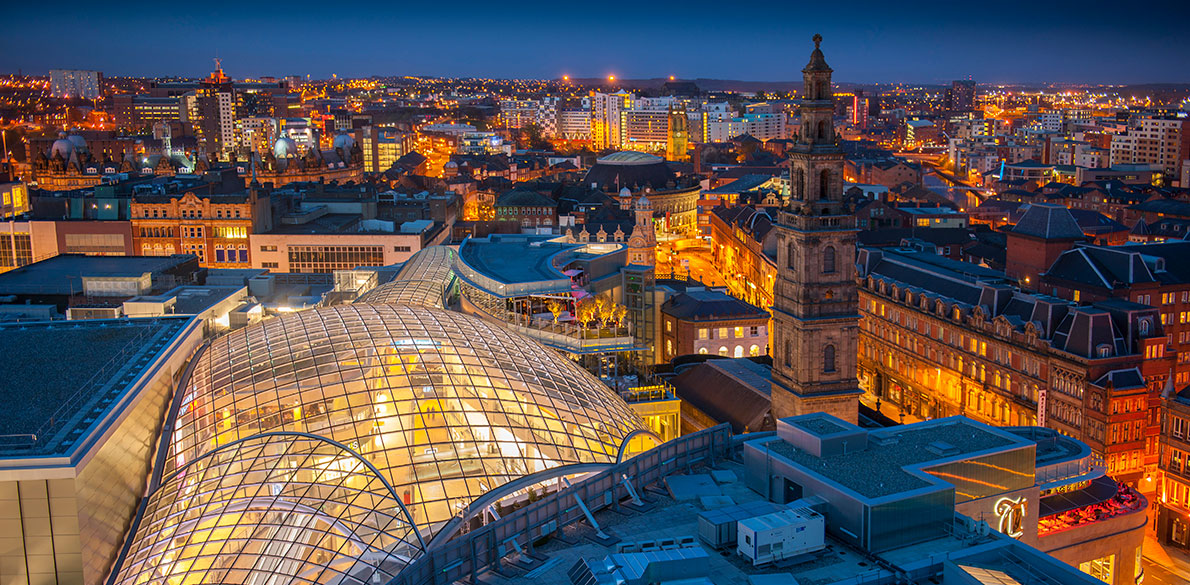 We have seen so much good business news and stories in the Region throughout the month of November, we thought we'd run a campaign to name and celebrate some of the best companies across the area and showcase a little of what they have been doing – the Majestic's 30 to Watch!
From outstanding professional services companies including Reed Smith and Thrive Law, to ground breaking digital companies including Sky Betting & Gaming and My Social Agency, we gave focus to the some of the crème de la crème of Leeds businesses. Some are big, some are small, but one thing is consistent – they are all making a real difference in the Leeds City Region!
So, without further ado, let's take a look at our top 30 and highlight what gave them prime position on our celebratory list:
The Car Buying Group – Based in Wakefield, this team hit #3 on the Northern Tech 100 list following a 154% growth rate and now work in nine regions across the UK. These guys have really set a precedent for business expansion!
BigChange Apps – This incredible team are creating a paperless nation, with 15,000 paid subscribers serving over 600 SMEs and enterprise customers, and were placed 11th on 2018's Northern Tech 100! Outstanding!
Blueberry Marketing – Blueberry Marketing recently hired six new staff members on the back of deals to deliver campaigns for the Department for International Trade (DIT), the Leeds Local Enterprise Partnership and more. Amazing work by Faresh Maisuria and team!
The Data Shed – This Leeds-based company more than doubled in members from 10 to 22 in 2017 and surpassed their goal to grow by 10 more this year!
Looking4.com – This GLOBAL price comparison website for airport parking and transfers recently reached #20 in the Northern Tech 100 list. A truly innovative product helping people across the world.
AQL – This telecommunications provider has 30,000+ clients and is renowned for powering up an already connected society! Something that we as a connected, digitally-focused building can get behind.
Sky Betting & Gaming – Sky Betting is one of the UK's leading online bookmakers and reached 40 on the Northern Tech 100 2018! A trailblazing team in Leeds and on our 30 to watch list.
Caval Recruitment – Working across a broad range of sectors, from Oil & Gas to Health & Education, Caval ensures the best people are chosen for work across the UK. Who knows, you might have a Caval recruit of your very own! This team has also been on the Yorkshire Fastest 50 list three years running.
Satsense – After securing £750,000 funding to launch their new spin out company, we couldn't not include SatSense on our 30 to watch list. This genius piece of software detects dangerous building subsidence via satellite data. Really innovative work!
Ward Hadaway – This company is one of the UK's Top 100 Law Firms and was named law firm of the year at the Annual Northern Law Awards this year.
SmartSearch – Leading online provider of Anti Money Laundering Services, SmartSearch took home the incredible accolade of The Queen's Award for Enterprise in 2018 and have saved their customers over £2.5m throughout their impressive history!
Team17 – This developer and games label is behind some of the BIGGEST console games of the decade, including Worms, The Escapists and Overcooked. These games have kept a generation of children busy!
Rradar – Rradar is a UK-wide law firm, recently expanded into our home city of Leeds and has been chosen as Innovator of the Year at the Modern Law Awards 2018 (adding to their already incredibly impressive list).
Reed Smith – Reed Smith has been a dominating force in the legal industry since 1877, expanding into the UK in 2001 and truly making their mark ever since. Leeds is the initial base for their innovative 'Reed Smith Global Solutions' – the City chosen for its talent pool, real estate, technology base and connectivity.
Azzure IT – Azzure IT Ltd were last year's small business winners at the Yorkshire Fastest 50 Awards and are rated as the UK's leading Microsoft Gold Partner – and that's why they're on our 30 to watch list! What next big award will they be claiming?
Healthcare 21 – Set up in 2003, Health Care 21 is a leading provider to all healthcare institutions in the UK, Ireland, Germany and Austria supplying equipment, medical devices & solutions. They really do own the domain in this market. Health tech is truly a huge force in this Region.
Production Park – With 300,000 sq ft of live event space, aiming to become the next Pinewood Studios, next up we have Production Park! This team have worked on events and concerts from Beyoncé to Michael Bublé – now that's reaching for the stars (pardon the (terrible) pun!).
Hisense UK Limited – Set up in 2012, Hisense were last year's Yorkshire Fastest 50 large and overall winners. Two incredible accolades in the one night – truly admirable work.
Logical Personnel Solutions – Logical Personnel Solutions – a recruitment business operating nationwide – are averaging an incredible 1,000,000 accident free hours per year, and were named as a Ward Hadaway Fastest 50 Company in 2018.
The Harris Partnership – Architecture, Masterplanning, Interior Design – there are few things Harris Partnership doesn't do. This domineering agency is based across five cities in the UK, making them a leading expert on the art form that is architecture. On top of this, they're helping to transform Leeds' infrastructure, with the development of the mixed-use residential scheme where the Yorkshire Post was once located, as well as the retail and leisure development, Thorpe Park.
ECSC – Established in 2000, ECSC Group plc is the UK's longest running full-service cyber security information provider, specialising in 24/7 security breach detection and Artificial Intelligence (AI). Someone's got to do it, and this team does it exceptionally.
Thrive Law – Due to recently appointing four new team members to support their rapid growth, Thrive Law found themselves a place on our 30 to watch list! Thrive specialise in employment law & wellbeing, and are located right in the heart of Leeds.
My Social Agency – My Social Agency is an agile boutique digital agency with a proven track record of generating ROI from social media campaigns, and they've just hired 3 new members as they continue to grow.
Bobble Digital – After hearing the news of Bobble Digital LTD appointing a new Director to their board to assist with their rapid upscale, we couldn't help but include them in our 30 to watch list! This team are experts in everything from web design to video production.
Think Employment – The wonderful Think Employment Leeds made it onto our 30 to watch list after launching a brand new apprenticeship scheme to help bridge the digital skills gap in Leeds. We think this is a great initiative and wish you all the best!
Perform Media Group – The digital leader in global sports media, Perform Group's impressive goal is to change the world of sport for fans, bringing them closer to every aspect of the game. What a mission statement.
Endless – Per investment, Endless LLP can grant you immediate access of up to £80m and are head quartered in Leeds – which is why we had to have them on our 30 to watch list! They showcase the true successes you can reach by doing business in this Region.
Lowell Group – Lowell buys accounts from banks, mobile phone and internet suppliers, to help customers clear their credit. They're specialists at what they do and that's why so many trusted brands choose to sell accounts to them!
Integra – Integra Insurance Solutions Ltd. have made it onto our 30 to watch list due to their consistent high-quality customer service regarding insurance and claims for UK home owners.
Age Partnership – This retirement income services company is ranked number one in Financial Services for customer experience and has helped unlock £1,187,747,964 in pension savings! Outstanding work.
Get in touch
If you're thinking about relocating your business to Leeds, get in touch with our agents Richard.Thornton@eu.jll.com of JLL or Eamon.fox@knightfrank.com of Knight Frank to see how we can help you.
Don't forget to follow us on Twitter and LinkedIn to keep up-to-date with everything surrounding the Majestic, Leeds and business.