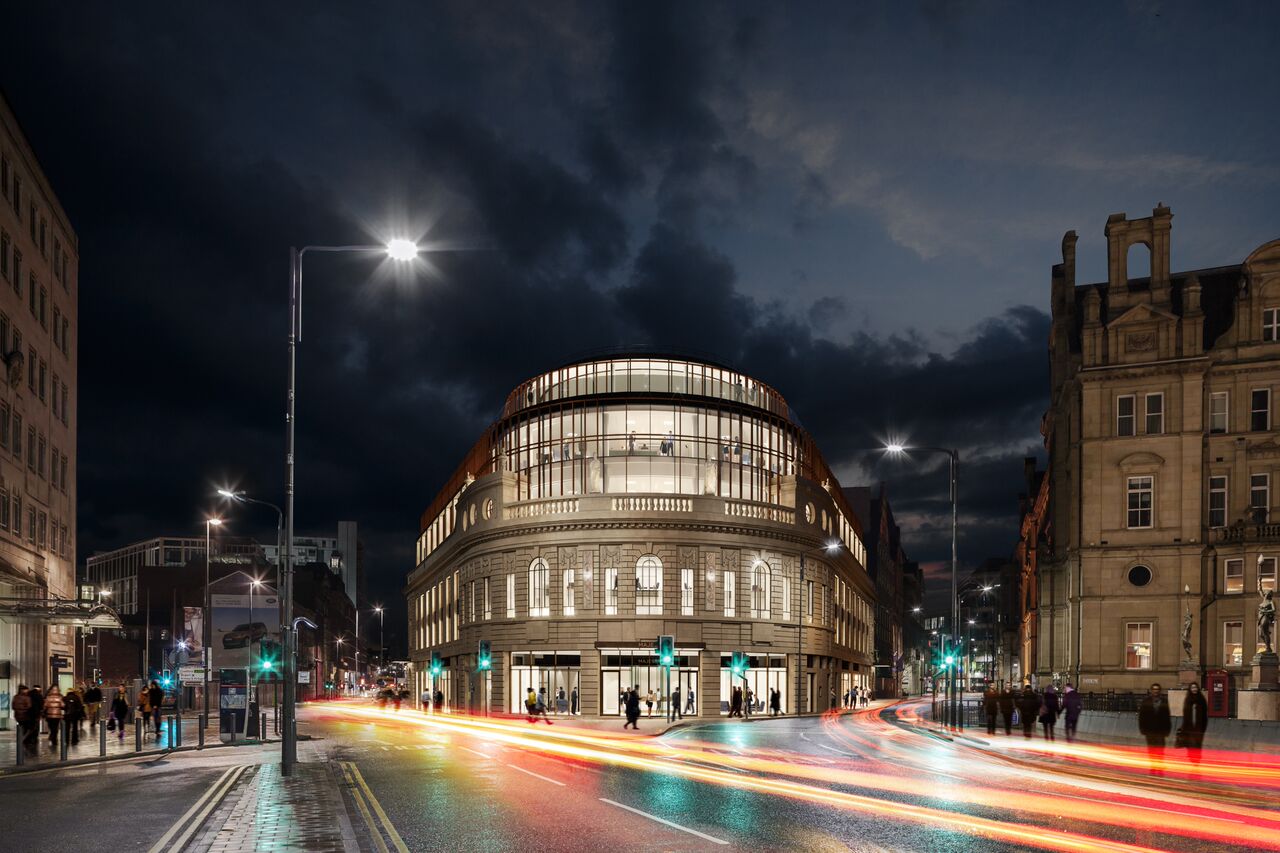 Leeds has an incredible digital offering – with 16% of the city's tech companies being high growth firms, including Sky, NHS Digital and KPMG, 23,000 digital jobs on offer throughout the region and a council that has recently launched a digital skills action plan with intensive boot camps and degree-level apprenticeships – all part of a collective of programmes, initiatives and ventures – Leeds is quickly becoming a UK hotbed for digital innovation and talent, a sector which spans creative media, data analytics, cyber security, FinTech, telecoms, health and education technologies.
Furthermore, London's spiralling cost of living means that, in the search to retain and attract talent, more and more businesses are 'looking north' for some if not all of their workspace needs. With one of the fastest-growing tech economies in the UK, Leeds is an obvious choice for enterprises both big and small who are looking to make the move.
In this piece, we'll be looking at how Leeds' digital connectivity sets the city leagues ahead of any other.
Leeds as a digital innovator
Home to over 3,500 digital and technology companies, with a digital GVA of £688 million and a growth potential of 92%, Leeds is a major global player when it comes to tech and digital. There are also the highest concentration of internet and telecommunications providers in the UK based in the city, and the country's very first mutual internet exchange, IXLeeds, was born here.
The city's robust data routes are some of the most resilient and high-speed the country has to offer – but crucially, rates are low, meaning that it's a cost-effective location in which to host company data. In addition to this, Leeds is widely regarded as a world-class "skills hub" – and with institutions such as the Leeds Institute for Data Analytics on its doorstep, it's no wonder that the city is home to 23 of the fastest growing technology businesses in the north (according to the Northern Tech 100 Report by Tech North).
Digital community
Thanks to the city's status as a leading light for tech and innovation, Leeds has a dynamic digital community – which manifests in the north's largest digital-focused event, the Leeds Digital Festival. Spread over two weeks each April, the festival boasts 169 events and features talks from companies such as Deloitte, PanIntelligence, Java, NHS Digital and a whole host of digital agencies and independent entrepreneurs. Eclectic events such as "Code in the Dark" are held in offices, bars, mills, university campuses and shopping centres around the city!
Last year's iteration proved so popular that it was the #2 trending topic in the UK – beaten out only by Ed Sheeran! Frequent events like this mean that businesses in Leeds have ample opportunity to network within the sector and enhance their digital credentials amongst some of the sharpest tech minds across the globe.
What's next?
The speed at which Leeds' digital connectivity has grown is showing no sign of abating, with further plans for significant public and private sector investment throughout the city – including more than £100m public sector investment into digital infrastructure over the next 3 years. Telecoms company aql has also started work on DC4, a £43m data centre which will be the largest outside London and will serve the entire region – meaning that internet connectivity across Leeds will be even faster and more durable. The City Region has also recently launched the Leeds City Region Digital Inward Investment Fund, offering financial support to creative, digital and tech businesses looking to plant their roots in Leeds. The grants aim to fund things like fit-outs, equipment, IT consultancy costs and architect/design consultancy fees.
With Leeds' digital connectivity at an all time high, its tech scene thriving and continued investment into the sector, it's clear that there's no better time for businesses to make the move.
Get in touch
If you are thinking about relocating your business to Leeds, get in touch with our agents JLL here to see how we can help you. The contact email is Richard.Thornton@eu.jll.com.
Don't forget to follow us on Twitter and LinkedIn to keep up-to-date with everything surrounding the Majestic, Leeds and business.