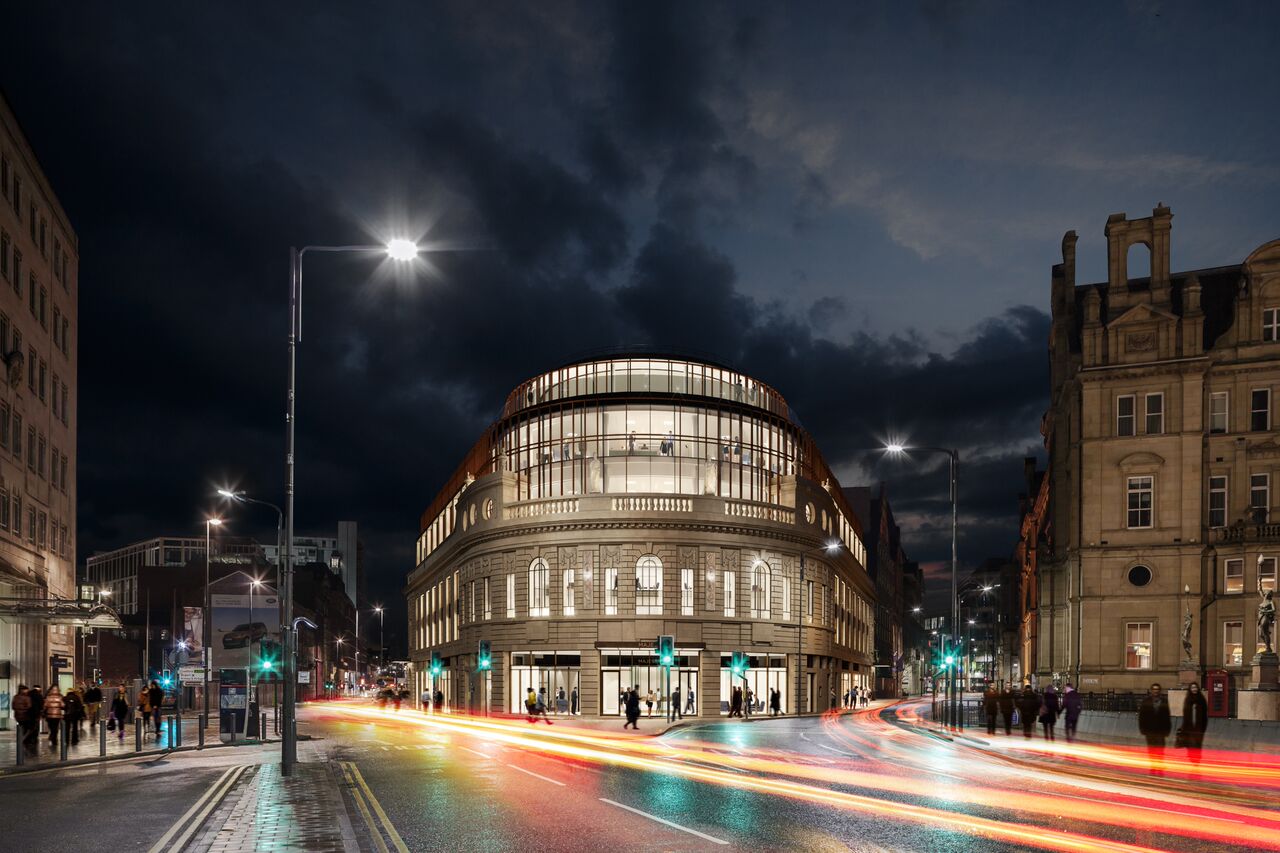 What's your time on the project been like so far?
The project has been a very exciting journey for us – it's such a high-profile building steeped in history.  
It is quite complex from a mechanical and electrical (M&E) perspective because of the retained existing façade but we have great experience managing projects like this and are really looking forward to seeing the finished result.

As a Leeds-based company, how do you feel about working on such an iconic Leeds landmark?
We were delighted when we were appointed because of the building's rich history, how much it means to people in the City, the memories it holds for so many and it being in such a prominent position seen by so many every year.
Being able to play a part in the scheme means we have contributed to the Majestic's history and more importantly, have helped herald it into its new and exciting future.

What upcoming work do you have and how long will it take to complete?
The fit-out work is well underway and the core areas will come next.
We also have the mechanical plant to install on the ground and roof once those spaces become available.

You work with a lot of apprentices – do you have any on-site at the moment?
Due to the high-profile nature of the project, we assigned two full-time apprentices to the Majestic so they could learn while also being able to enjoy being part of such an iconic development. It shows how construction in the City can help deliver training benefits and help upskill our local workforce.
It's been a great development for them because in essence, they've seen two jobs in one with the retention of part of the existing building and then behind the façade with the new build work.

Comparatively to other developments you've worked on, how does the Majestic sit as a future-focused office space?
The finished article is going to be one of the best of its type not only in Leeds but nationally too. The high specification and finish is second to none. From a design perspective, we have future-proofed the M&E for a variety of scenarios.
For example, should some of the office space be dissected and divided for more occupants, all the M&E works like heating, ventilation and air conditioning can be used in isolation so temperatures are bespoke to each part of the office space rather than universally controlled.
Sustainability-wise, the project is aiming for a very good BREEAM rating and we've installed the most environmentally friendly services it has been possible to include.
Get in touch
If you are thinking about relocating your business to Leeds get in touch with our agents Richard.Thornton@eu.jll.com of JLL or Eamon.fox@knightfrank.com of Knight Frank to see how we can help you.
Don't forget to follow us on Twitter and LinkedIn to keep up-to-date with everything surrounding the Majestic, Leeds and business.