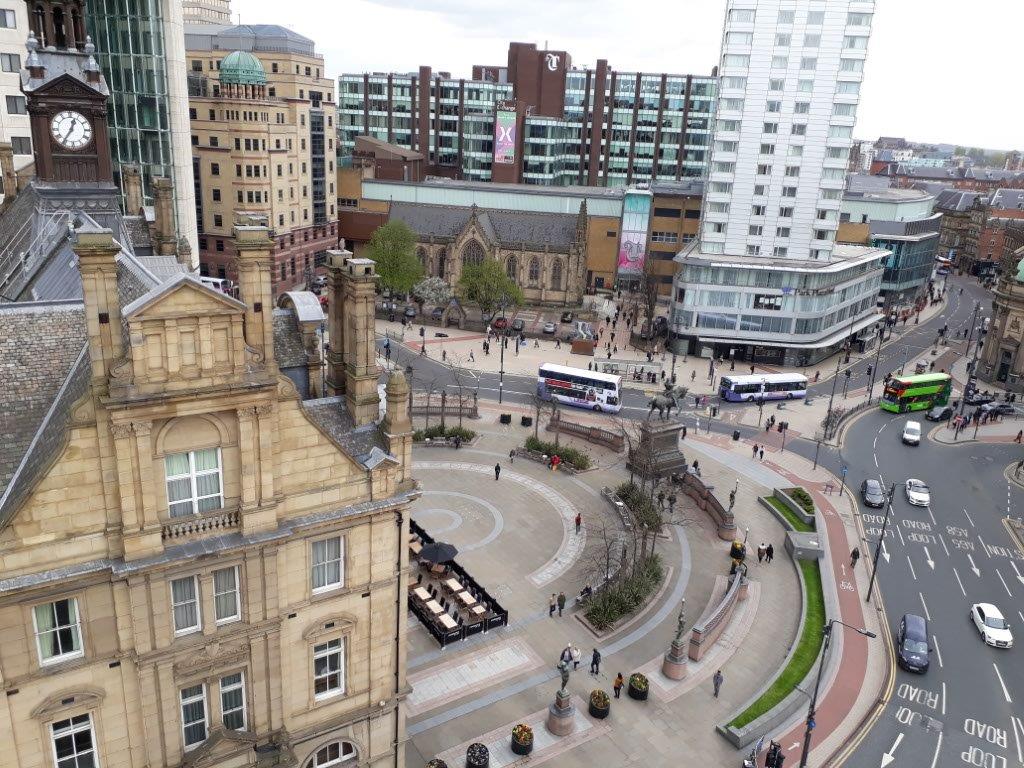 Leeds is one of the most thriving cities in the UK – the economy has grown at a faster pace than London during the three years since the Northern Powerhouse was launched, the Leeds City Region Enterprise Partnership is enabling the growth and development of innovative SMEs, and the transport system is not only evolving, but it's encouraging greater connectivity with other leading cities across England.
Transport in Leeds – and particularly from the Majestic – is one of the key elements that positions our city at an enviable high. The West Yorkshire Combined Authority has also submitted an ambitious bid to the Government's Transforming Cities Fund, setting out to improve public transport along four key routes in the Leeds City Region and upgrade connections to eight rail stations.
Moreover, the submission aims to create 'healthier' streets, supporting our growing cycling and walking community, whilst exploring the transport-tech opportunities that the UK has to offer.
In this article, we'll be highlighting the key transportation infrastructures within Leeds, plans for improvements and new investment, and the benefits that are borne from these.
The North's busiest station
Leeds Railway Station is the busiest train station in the North of England, the third busiest station in the UK outside of London, and in its 80th year now welcomes in excess of 30 million visitors annually.
Important to note that not all of these visits are business related – Leeds' tourism is thriving and in 2016 it generated more than £1.6bn for the city. This level of tourism indicates the social positives of the city, which subsequently act as a driving force for businesses who wish to offer a more enticing work package to employees.
Plans are currently underway to redevelop the station with Leeds' Integrated Station Masterplan, integrating the game-changing HS2, the Northern Powerhouse Rail and classic rail services, and accommodating the planned doubling of growth in passenger numbers using the station over the next 30 years. This gateway transformation would also see the surrounding area being remodelled to make room for some three million sq ft of shops, restaurants and further amenities.
As well as Leeds Railway Station, the development of three new rail stations for the city region at White Rose, Thorpe Park and Leeds Bradford Airport Parkway is also advancing. Consultations are currently underway for these proposals, which welcome exciting opportunities for improved transport infrastructure to integrate not only the Airport into the network but also suburban growth hubs.
City Square – a world-class public space
The creation of a world-class public space and thoroughfare has been proposed by Leeds City Council to deliver an improved urban realm, bolster economic growth and support Leeds city centre's fast-growing working population – already sitting at over 100,000 people.
This vast reduction in traffic movements will improve the connection for pedestrians between Leeds Station and the city centre, and reduce congestion, whilst bus routes will be altered to maintain public transport access within the area to ensure an effective interchange with Leeds station. Additionally, bus operators in Leeds have been investing in newer, more modern buses which will now encourage greater working flexibility during commutes through the introduction of free Wi-Fi, improved seating, USB/wireless charging and contactless payments. Indeed, Leeds operators now have commitments to continued network reviews to optimise travel times and serve more communities, with plans from bus companies to provide around 300 new and environmentally clean buses alongside 1,000 new bus stops with enhanced real-time information.
The greatest transport infrastructure in the UK
Arguably the most important and exciting transport plans that England has seen in recent memory, the HS2 is a new north-to-south rail line that will connect eight major UK cities. The development will be one of the largest public infrastructure projects ever undertaken in the UK and will have long-lasting implications for how people will travel in and out of Leeds.
What's potentially most exciting about the HS2 is its connective power – Leeds will see its links strengthened and we will start to witness an even larger surge in investment and growth within the city. Leeds currently holds titles including 'Largest UK financial and professional services centres outside the capital' and 'Highest concentration of internet and telecom providers in the UK', and these types of accolade are only set to grow with improved connections.
As with Leeds Central Station, HS2 would be situated right on the doorstep of the Majestic.
Park and ride
Leeds has committed heavily to park and ride and it's been an overwhelming success. The system allows the growing business population to drive towards the city, park in designated areas and get on a bus where they would be taken into the centre of Leeds. It's been celebrated for helping to improve transport within the city centre by limiting congestion and ensuring a wider spread of commuting options for those who don't live centrally or those who are more conscious of their carbon footprint.
The Elland Road park and ride has been massively successful and the new Temple Green facility in the Aire Valley is already attracting significant custom. And there are plans for more!
To find out more about Leeds' park and ride system, visit Connecting Leeds right here.
Cycling fit
Following on from the massive success of the Tour de France Grand Depart and the annual Tour de Yorkshire, Cycle Yorkshire is spearheading the revival of cycling in Leeds and Yorkshire by encouraging families to get on their bicycles, working closely with local authorities to make cycling a more achievable option and undertaking exciting city-wide campaigns and events to generate a wider appreciation of the benefits of cycling, travel planning, bike safety and cycle friendly routes.
Additionally, City Connect are building dedicated cycle lanes and improving canal towpaths to make it easier and safer for people to cycle. Phase one is officially complete, improving lanes between:
The Leeds to Bradford Cycle Superhighway
Kirkstall to Shipley Canal Towpath
Phase two is currently underway, in which work is being carried out between the city centre and Seacroft. This route passes straight past the Majestic at City Square, ensuring occupiers of our building have accessible cycling paths on their doorstep.
As the home of cycling legends Beryl Burton OBE and Brian Robinson BEM, cycling is really making its comeback to our region. To find out more about Cycle Yorkshire, click here.
The benefits to employee wellbeing
We're beginning to see a shift in priorities for companies across the UK with employee wellbeing starting to see a lot of much-welcome attention.
A huge factor of workplace wellbeing is the employee's commute – did you know that long commutes increase risk of depression, obesity and damaging employees' productivity? A recent report by the Royal Society for Public Heath highlighted that 90% of the workforce regularly commute to work, with the average commute lasting 56 minutes a day (rising to 79 minutes in London).
A super-prime location such as the Majestic is super-prime for commuters, helping employees maintain a healthier work-life balance.
Want to be a part of this growth?
Transport in Leeds is not only acting as a solution to business growth, but its benefiting our city's workforce as well. If you are thinking about relocating your business to Leeds, get in touch with our agents JLL here to see how we can help you. The contact email is Richard.Thornton@eu.jll.com.
Don't forget to follow us on Twitter and LinkedIn to keep up-to-date with everything surrounding the Majestic, Leeds and business.