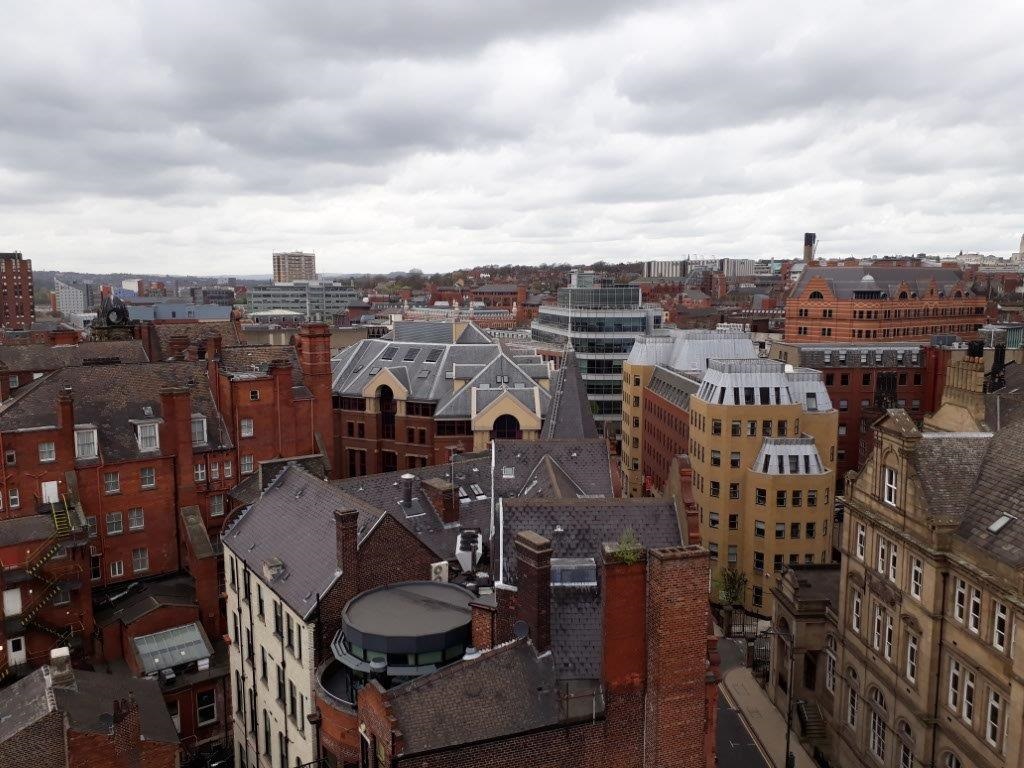 The Northern Powerhouse – which began as a proposal to boost economic growth in the North of England by the 2010-15 coalition government – is now the driving force behind Northern excellence, with £3.4bn allocated to the North through growth deals, £13bn given towards the modernisation of Northern transport links and £70m focussed towards the Northern Powerhouse Schools Strategy. More so, the initiative is galvanising the way in which the Northern cities are constructively collaborating across regions, to the benefit of the North as a whole.
And to put it into perspective, if the Northern Powerhouse were a country, it would be the 10th biggest economy in Europe!
As this initiative evolves, Leeds is a city that is set to benefit hugely from the North's evolution, advancing its strong reputation as a leader in the digital and financial industries, as well as its continued strategic, investment-focused growth.
In this article, we'll discuss why Leeds is a central focus for the Northern Powerhouse – thanks not only to the city's burgeoning pool of talent, employment and economic growth, but also the way in which private business and investment is working so collaboratively and positively with the public sector.
A growing city
Leeds is home to over 119,000 companies which collectively generate 5% of England's total economic output – the economy alone is bigger than nine European countries.
Of all UK cities, Leeds has seen the fastest private sector growth, supported by nearly £4bn of development investment over the past ten years – the Majestic being one particular iconic project which is set to further support business growth in the region.
A connected city, Leeds has the highest concentration of internet and telecoms providers in the UK, playing home to multi-national digital organisations including Sky and NHS Digital. The 'connected city' rhetoric is also supported by Leeds' outstanding transport infrastructures, including the third most popular railway station in the UK, set for further transformative investment and the focus for the incoming, revolutionary HS2.
Meanwhile, the city is biting at the heels of London as the second most powerful banking sector in the country, employing over 22,000 people, with nearly one in 10 jobs in Leeds now accounted for by financial services.
A hotspot for regional & international investment
Investment within the city of Leeds has seen staggering growth over recent years. Major commercial property schemes totalling £7.35 billion are currently under construction in the city, multinational organisations including Skybet and Ernst & Young have invested in Leeds to aid their brand expansion, and the region is currently expecting to see £100m of public sector investment pumped into the digital infrastructure over the next three years.
Leeds businesses are additionally benefitting from city-wide investment from the Leeds City Region Enterprise Partnership (LEP). The LEP works with businesses to help them get the funding and support needed to develop their workforce – this includes, but is not limited to:
Grants of between £10,000 and £250,000 for small and medium-sized businesses in the Leeds City Region
Loans of £500,000 to £1 million for businesses in the Leeds City Region to invest in capital projects
Developing a workforce's skills and expertise through bespoke training or by taking on an apprentice
Access Innovation – a package of support available for businesses to develop new products and processes, to access the specialist expertise needed by teaming up with a relevant research organisation
Support for eligible small and medium sized businesses to develop their digital capacity
For a full overview of the extensive investment packages that the LEP offers, visit their website here.
Additionally, Leeds' transport capabilities continue to evolve with exciting schemes and proposals:
The creation of a world-class public space at City Square, outside the Majestic, which will cut down on traffic and support Leeds city centre's fast-growing working population
The 'Leeds' Integrated Station Masterplan' which will integrate the HS2, the Northern Powerhouse Rail and classic rail services
The expansion of a hugely successful Park & Ride programme which has been celebrated for helping to improve transport within the city centre by limiting congestion and ensuring a wider spread of commuting options
Expanding the dedicated cycle lanes and improved canal towpaths which are being built in partnership with City Connect to make it easier and safer for people to cycle around Leeds, including the new City Connect scheme that runs past the Majestic
These are just some of the city-wide initiatives that are happening within Leeds City Region, helping to streamline commutes, aid business growth and encourage investment into the city. To get a more all-encompassing view of transport in Leeds, read our blog post about it here.
A celebration of culture – Leeds 2023
A key reason for Leeds becoming a Northern Powerhouse focal point is the city's heritage of innovation and culture. Leeds is currently undergoing a five-year, £35m cultural investment programme to be Capital of Culture 2023. So, what does this mean? It means that over the next five years, Leeds will be showcasing, supporting and celebrating the energy, creativity and diversity that makes the city special.
Leeds 2023 will focus around activity that aims to bring visitors, jobs, new skills and economic growth to the region to truly make the city a global cultural metropolis. Official 2023 partners include Leeds City Council, University of Leeds, Leeds Beckett University and Yorkshire Building Society, to name but a few.
Currently in the cultural-investment pipeline, Leeds is welcoming the creation of a full-scale lighthouse in South Bank (which formed part of Leeds previous European Capital of Culture bid), the creation of a new People's Theatre by Leeds theatre-company Slung Low and the arrival of Yorkshire Sculpture International – a triennial festival supported by Leeds Art Gallery.
To remain fully up-to-date about Leeds 2023, keep an eye on their website, right here.
Want to be a part of the Northern Powerhouse's growth in Leeds?
If you are thinking about relocating your business to Leeds, get in touch with our agents Richard.Thornton@eu.jll.com of JLL or Eamon.fox@knightfrank.com of Knight Fox to see how we can help you.
Don't forget to follow us on Twitter and LinkedIn to keep up-to-date with everything surrounding the Majestic, Leeds and business.