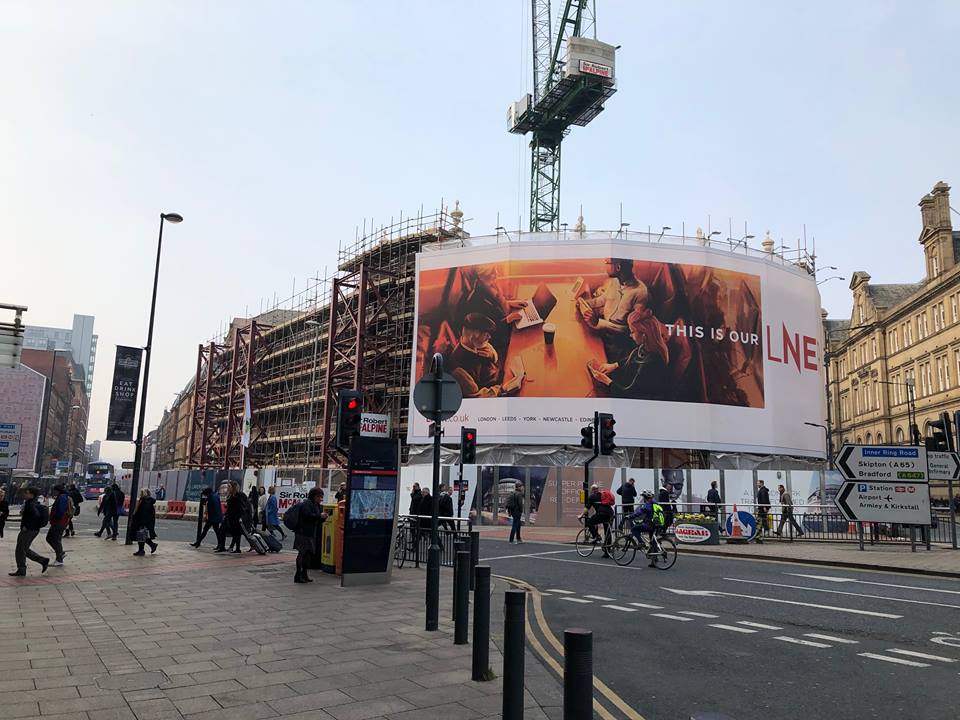 As the capital city of England, London has long been the go-to destination to drive business growth, make a name for yourself and find the deepest and most established pool of talent. Rising property costs and oversaturated markets, however, have more recently led to companies looking elsewhere to develop their business and their brand. 
In recent years, Leeds has seen an influx of investment, both inward and otherwise, as the potential for business growth and success becomes more visible throughout the Region. A Centre for Cities report has found that the city centre population has soared at seven times the rate of London in recent decades, alongside a 34% rise in employment. 
In this feature, we'll take a look at the closing gap between economic, educational and business success in London and Leeds, as well as other key reasons that may encourage you to relocate to Leeds City Region. 
Business and economy 
Leeds City Region has a significant population with around 3.1m people living here. It is at the centre of a £69.6bn economy, has the largest UK city region economy outside London and had the fastest growing private sector in the UK in 2016, with over 6% annual growth.  
A driving force behind Leeds' prosperity is the Leeds City Region Enterprise Partnership (LEP). The LEP works to unlock the City Region's vast economic potential by enabling businesses and enterprise to thrive, and recently it reached an exciting new milestone, having supported over 10,000 businesses to grow since April 2015. 
Businesses have benefitted from investment totalling £34m from the LEP to upskill their staff, fit out new premises, develop new products and processes, take on apprentices and save money on their energy bills – all in less than four years.  
Roger Marsh, OBE, Chair of the Leeds City Region Enterprise Partnership said: "Leeds City Region is a location which is already delivering returns for the businesses that have invested here and is proactively working to grow the economy for the benefit of all who live or work here. 
"With a dynamic economy, vibrant urban hubs and outstanding standard of living, Leeds City Region is not just best for business but best for lifestyle and for talent." 
Aiding in the City's status as a prime business district is the increasingly built up digital infrastructure. Leeds has its own internet exchange point (IXLeeds) allowing regional and national ISPs to exchange data at low cost and speeds in multiples of 10 Gigabits per second. 
As well as this, high speed fibre routes to the East and West of the UK are independent of London and support some of the highest levels of HMG Accredited security datacentres, already recognised by over 25 of the FTSE 100. 
In the past 12 months, Leeds has been fortunate enough to attract a number of high-profile, national companies to Leeds from London, including UKTV who will be opening a technology innovation hub – initially housing a team of up to 10 specialists – that will work towards enhancing the broadcaster's content distribution capabilities. 
CTO of UKTV, Sinead Greenaway, said: "Opening a regional technology innovation hub marks the next step in UKTV's long-term growth strategy, enabling us to harness the skills and expertise of talent outside of London and support the creative industries in the regions." 
Similarly, London-based digital agency Cyber-Duck, whose client-base consists of industry giants including Bank of England, Mitsubishi and Thomas Cook, has come to Leeds after being impressed with the digital firms that have already established a base in the city, and the quality of graduates from local universities.
It's also important to note the businesses that have relocated due to the growing costs of London. Fashion retailer Burberry announced in 2018 that it would be relocating all 300 of its staff to Leeds in an effort to save money on rental costs, so whilst Leeds is doing a lot to entice new companies to north shore, London is equally having to turn businesses away due to its growing commercial fees.  
Transport and education 
Outside of the financial benefits, there are a myriad of other reasons for the influx of business-interest in Leeds as a Region.  
Leeds Train Station is the busiest in the North with 100,000 passengers a day and 31m  a year, with forecasts for it to reach 50 million by 2030. Its annual passenger numbers are comparable to Clapham Junction, Kings Cross and St Pancras train stations. Notably, the average age of people passing through Leeds Train Station is 34 – much lower than other UK train stations – showcasing the pool of talent that is immediately accessible throughout the Region.  
In late 2018, plans were outlined for a proposed £500m redevelopment of Leeds railway station. A masterplan is to make the station a transport hub for local and national services and HS2 trains. The surrounding area would see roads remodelled and more than three million sq ft of shops, offices and restaurants. The plans are due out for public consultation by Leeds City Council in the coming months. 
Moreover, Leeds under 21 population has grown at more than three times the UK national average, and the Region is home to nine Universities, 14 colleges and some world-class specialist institutions – the highest concentration of FE & HE institutions outside of London, boasting over 300,000 students. 
With 56% of graduates staying in Leeds and 73% of students who leave to study elsewhere returning to the City, you're practically guaranteed to build an impressive, productive and highly-skilled workforce. 
The gap is looking narrower than ever! 
If you are thinking about relocating your business to Leeds, get in touch with our agents Richard.Thornton@eu.jll.com of JLL or Eamon.fox@knightfrank.com of Knight Frank to see how we can help you.  
Don't forget to follow us on Twitter and LinkedIn to keep up-to-date with everything surrounding the Majestic, Leeds and business.